Eastern Caribbean Issues Rare Volcano Alert 
Eastern Caribbean Issues Rare Volcano Alert 
Rarely do we hear about volcanoes in the eastern Caribbean, but this week, rumblings from down under prompted officials to issue volcanic alerts in Martinique and St. Vincent and the Grenadines.
On Tuesday, warnings were issued for La Soufriere volcano in St Vincent and the Grenadines after tremors, powerful gas emissions and a new volcanic dome were observed.
The Caribbean Disaster Emergency Management Agency (CDEMA) said that scientists observed an "effusive eruption within the crater, with visible gas and steam."
CDEMA issued an "Orange" alert for the surrounding area around the La Soufriere volcano due to the threat of increased volcanic activity.
"Monitoring systems, satellite imagery and visual observations have confirmed increased seismic and fumarolic activity, strong gas emissions, emergence of a satellite dome on the SE of the existing volcanic dome and changes to the crater lake.

"An effusive eruption within the crater, with visible gas and steam, was also observed on 29th December 2020," CDEMA wrote in an update.
Full CDEMA Update: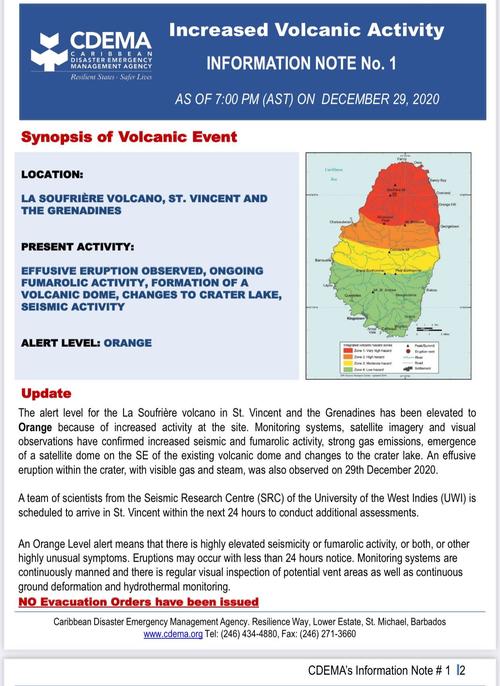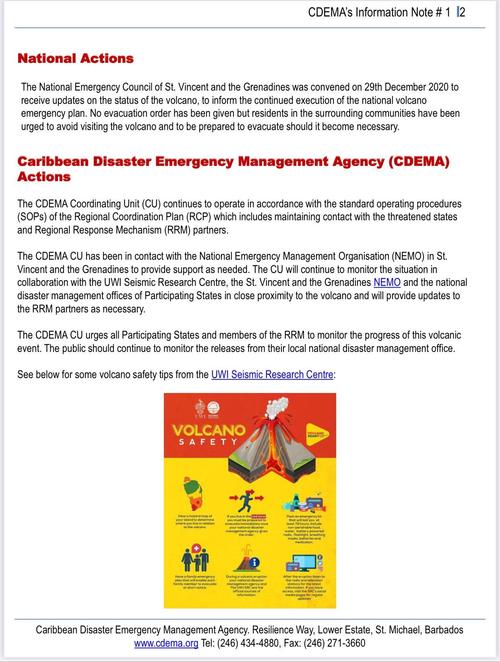 A team of scientists from the Seismic Research Centre (SRC) of the University of the West Indies (UWI) will arrive in the region by the end of the week to assess the situation.
UWI Seismic Research Centre Deploys Scientific Team to St. Vincent: A three-person team from The UWI-SRC arrived on St. Vincent this morning to provide scientific support for the ongoing eruption at La Soufriѐre volcano. Full Statement here: https://t.co/4sBlhmdC8z pic.twitter.com/kFodEGplCs

— UWISeismic Research (@uwiseismic) December 31, 2020
An Orange Level alert means "eruptions may occur with less than 24 hours notice."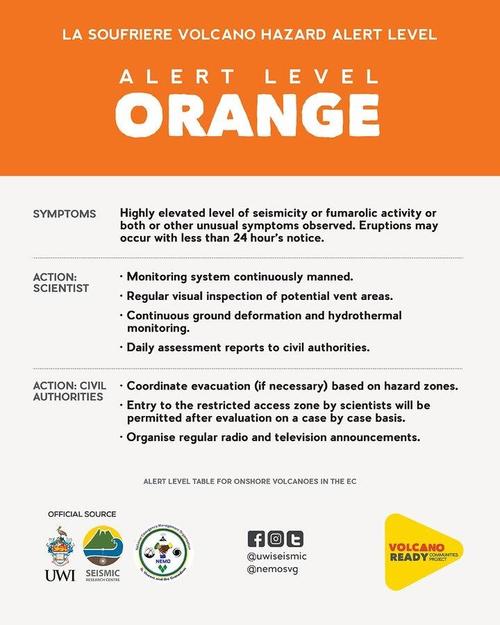 CDEMA said monitoring systems are closely watching the volcano for any sudden changes.
UWI tweeted an image of a black mound of magma protruding from the surface of the existing dome in the crater at La Soufriere.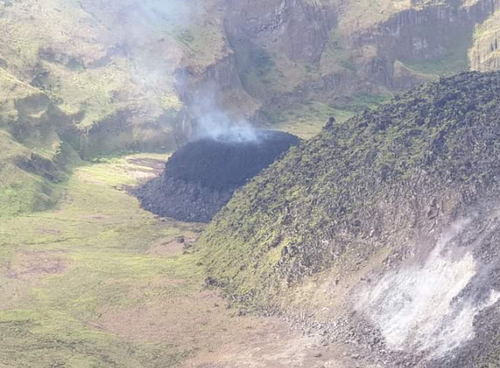 La Soufriere's Eruption History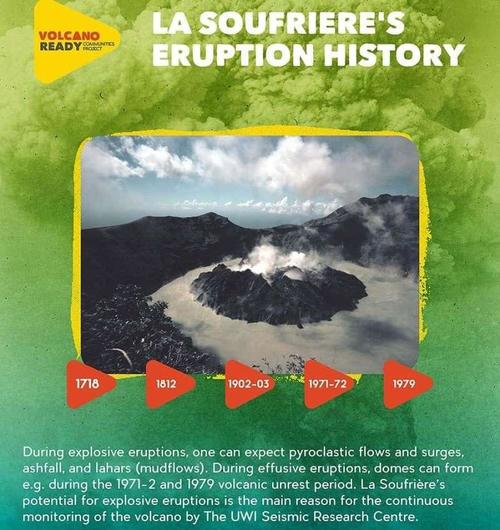 While no evacuation orders have been issued for residents in the surrounding communities, the threat of volcanic activity and a virus-related downturn in travel and tourism could result in more devastating impacts for the economy of Saint Vincent and the Grenadines.